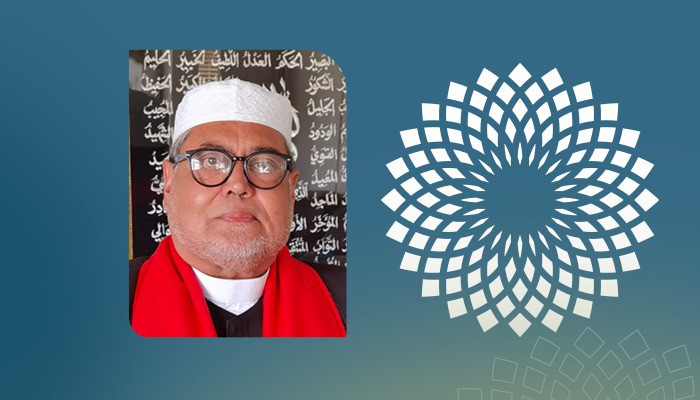 Sheikh Muhammad Morate: Ramadan Accord is Focus on Our Common Humanity
Among the daily virtual Ramadan episodes, The World Muslim Communities Council organized, on Saturday, 1 Ramadan 1442 AH / April 13, 2021 AD, a virtual lecture entitled "Accord of Ramadan", in which Sheikh Muhammad Murate, Imam, Zeenatul Islam Masjid, Cape Town, South Africa, spoke via the Council's Social media pages.

Sheikh Muhammad Murate defined Accord of Ramadan as being an agreement in all fields of life, by putting aside differences and focusing on our common humanity. He is explaining that accord of Ramadan means exerting every effort to obtain the piety, changing behavior for the better, and achieving the good of all people.
He added, "In Ramadan, we must strive to serve society, do good, stop war, achieve peace, and reap benefits and good deeds. In the holy month, the demons are chained up, the gates of heaven are opened, and there is an easy way for us to draw close to Allah and be in Heaven with our good deeds."
Sheikh Murate called for taking advantage of the wonderful opportunities in Ramadan by purifying our hearts, forgiving our sins, strengthening the love of Allah, supporting humility and encouraging compassion, saying, "In Ramadan we have a treasure of great good deeds that we can gain by performing the duties and good deeds that do not cost us much," as well as fasting with a sincere intention.
He affirmed that in Ramadan supplication is fulfilled as Allah responds to his servants, especially in Qadr Night that has a great impact on the balance of our good deed. He is calling for the reading the Holy Qur'an, strengthening the ties with our kinship, helping poor people, praying at night and the Tarawih prayers, and other good practices.
It is noteworthy that the World Muslim Communities Council is an international non-governmental organization, headquartered in the UAE capital Abu Dhabi. It is considered a think tank to rationalize organizations and societies working in Muslim societies, renew their thinking and improve their performance in order to achieve one goal; The integration of Muslim societies in their countries, in a way that their members realize the perfection of citizenship and complete affiliation with the Islamic religion. The council seeks, through holding dozens of virtual conferences, seminars and activities, to localize the concepts of religious, ethnic and cultural pluralism, in a manner that preserves human dignity and respect for his beliefs, and establishes the values ​​of moderation, dialogue , tolerance and belonging to the homelands.
Related Topics