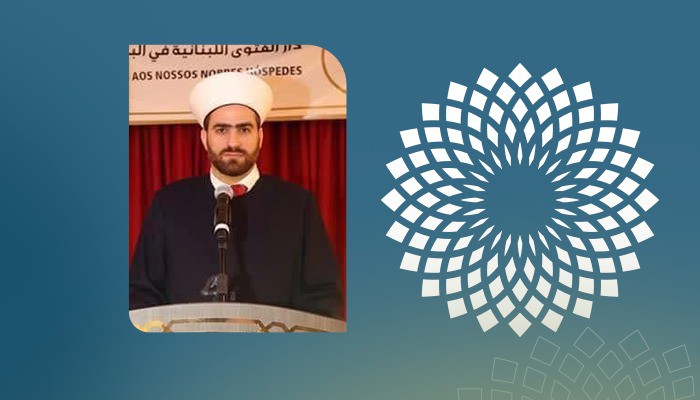 Sheikh Ali Al-Khatib: Ramadan is an Opportunity for Charity to Orphans and Widows
Among its daily virtual Ramadan lectures, The World Muslim Communities Council organized, April 13, 2021, a virtual lecture entitled "Virtues of Ramadan", in which Sheikh Ali Deeb Al-Khatib, representative of the Lebanese Dar Al-Fatwa in Brazil and Latin America, spoke via the Council's social media pages.

Sheikh Ali Al-Khatib said that fasting is a strict obligation, as the Messenger (PBUH) used to preach to his companions about Ramadan, when the gates of Heaven is opening, and the gates of Hell is closing. He is stressing that one of the virtues of Ramadan is that it is the month of mercy, good deeds, obedience, generosity and charity by helping orphans, widows and the needy.

He also mentioned that among the virtues of the blessed month of Ramadan is that it is a month of doubling the reward, forgiveness. It includes the Qadr Night. It has two joys for the fasting person: when breaking the fast, and when meeting Allah.

Sheikh Ali Al-Khatib explained that Ramadan has greatness, pride, blessings and purity. Allah Almighty mentioned Ramadan in the Qur'an, which revealed in the blessed month. He is calling on young people for the message of Islam on goodness, peace and renaissance of society that contribute in stability and prosperity.

"We in Brazil enjoy security, safety, peace and appreciation. We live a message of love, fraternity, peace and coexistence with all components and religions."

It is noteworthy that the World Muslim Communities Council is an international non-governmental organization, headquartered in the UAE capital Abu Dhabi. It is considered a think tank to rationalize organizations and societies working in Muslim societies, renew their thinking and improve their performance in order to achieve one goal; The integration of Muslim societies in their countries, in a way that their members realize the perfection of citizenship and complete affiliation with the Islamic religion. The council seeks, through holding dozens of virtual conferences, seminars and activities, to localize the concepts of religious, ethnic and cultural pluralism, in a manner that preserves human dignity and respect for his beliefs, and establishes the values ​​of moderation, dialogue, tolerance and belonging to the homelands.

Related Topics