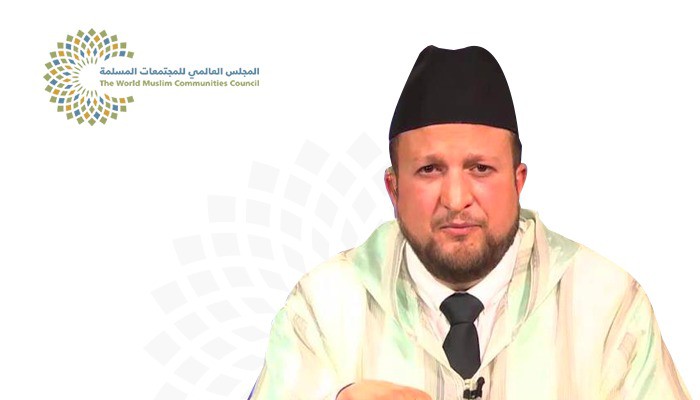 Sheikh Nordine Taouil: We Successfully Open Real Dialogue with Everyone in Belgium
Sheikh Nodine Taouil, a Belgian imam and preacher, reviewed the experience of integration and coexistence of the Muslim community in Belgium and their pursuit of effective leadership for Muslims as positive models in their societies and countries. He is stressing that Muslims have succeeded in opening a real dialogue with everyone by participating in all activities of social life in Belgium.
Sheikh Taouil explained, during a virtual conference entitled "How to Support Peaceful Coexistence in Our Society," organized by the World Muslim Communities Council, on Wednesday, November 25, 2020, via the Council's social media pages, thatour morals must be devoted in order to organize an Islamic work for the benefit of society and the nation, to accepts everyone and coexists with human dignity without any discrimination against religious, nation, ethnic or otherwise.
He stressed the necessity of coexistence, patience, assis others, and adherence to laws to correct the image of Islam and Muslims, as well as the importance of communicating with various religions to introduce truth of the Islam and learn about other religions, not to forget the need to establish a rational, humanist discourse that affects all areas of life, armed with modern sciences.
He also praised the experience of the United Arab Emirates, stressing that the UAE has followed a high-end example to follow, especially in enhancing communication with the world.
It is noteworthy that the World Muslim Communities Council is an international non-governmental organization, headquartered in the UAE capital Abu Dhabi. It is considered a think tank to rationalize organizations and societies working in Muslim societies, renew their thinking and improve their performance in order to achieve one goal; The integration of Muslim societies in their countries, in a way that their members realize the perfection of citizenship and complete affiliation with the Islamic religion.
The council seeks, through holding dozens of virtual conferences, seminars and activities, to localize the concepts of religious, ethnic and cultural pluralism, in a manner that preserves human dignity and respect for his beliefs, and establishes the values ​​of moderation, dialogue, tolerance and belonging to the homelands.
Related Topics