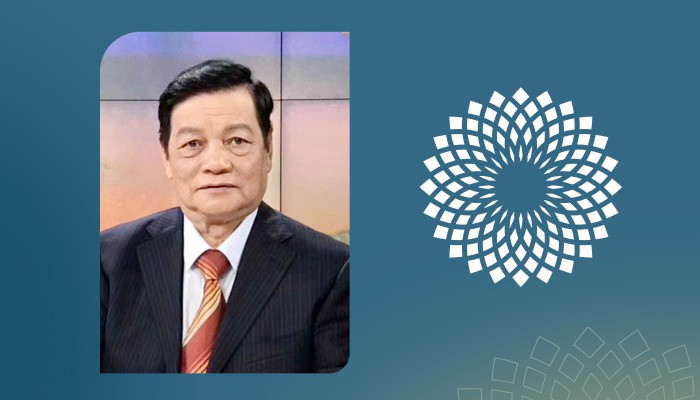 Mr. Li Yuanqing: Muslim Community in China is Harmonious and Equal in Protecting Their Country
On Sunday, April 11, 2021, The World Muslim Communities Council organized a virtual lecture entitled "Role and Impact of Chinese Muslims in Developing of Sino-Arab Relations," in which Mr. Li Yuanqing, the former Economic Consul of the People's Republic of China to the Kingdom of Saudi Arabia and Vice President of the Arab-Chinese Friendship Association in China l, spoke via the council's social media pages.

Mr. Li said that the Muslims of China have played prominent roles in all fields while receive official government support. He added that they have also participated in building China contributed to the prosperity of society and confronting external aggression. He is stressing that the Muslim community in China continues to make efforts to protect their homeland "China" and strengthen relations with other countries, as the Muslim community in China is harmonious and equal.

He added, "China is a country with multiple religions, nationalities and minorities living together un peace. There are 56 nationalities in China, of which 10 are Islamic minorities, according to official statistics, and there are two autonomous regions for the Muslims of China, as Islam has arrived in China in the year 650."

Mr. Li Yuanqing also said the history of Sino-Arab relations dating back to 2000 years (200 BC), referring to the Belt and Road Initiative as a new cooperation based on the strength of relations between China and Arab countries.

He explained that the Sino-Arab relations are solid and common in political, cultural, social, economic, investment and other aspects, praising the role of The World Muslim Communities Council as an important cooperation initiative in line with the current developments and transformations.

It is noteworthy that the World Muslim Communities Council is an international non-governmental organization, headquartered in the UAE capital Abu Dhabi. It is considered a think tank to rationalize organizations and societies working in Muslim societies, renew their thinking and improve their performance in order to achieve one goal; The integration of Muslim societies in their countries, in a way that their members realize the perfection of citizenship and complete affiliation with the Islamic religion. The council seeks, through holding dozens of virtual conferences, seminars and activities, to localize the concepts of religious, ethnic and cultural pluralism, in a manner that preserves human dignity and respect for his beliefs, and establishes the values ​​of moderation, dialogue, tolerance and belonging to the homelands.

Related Topics