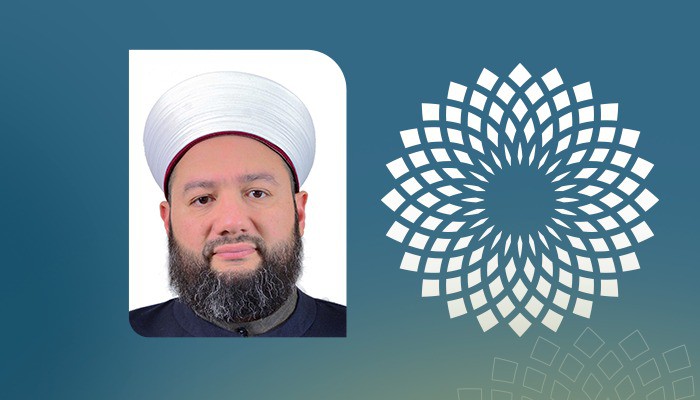 Sheikh Salim Alouane: Australian Muslims Have Positive Impact During Ramadan
Among the daily virtual Ramadan lectures, The World Muslim Communities Council Council organized, on Wednesday April 14, 2021, a virtual lecture entitled "Lights of Obedience in Ramadan", in which Sheikh Dr. Salim Alouane, Secretary General of Dar Al Fatwa (Supreme Islamic Council in Australia), spoke via the council's social media pages.
Sheikh Dr. Salim Alouane pointed to the importance of learning the provisions of fasting in the blessed month of Ramadan, so that a person performs this great worship properly and attains its virtues and great reward. He is stressing that Muslims in Australia are good citizens who seek to leave a positive impact with good morals and positive interaction.
He explained that the Muslim community in Australia is setting up many initiatives and events in Ramadan, in which all groups of society are invited, as Ramadan is an opportunity to show the virtues of morals and good behavior in to make others understand the truth of our religion, to correct the image with cooperate of all people. He is calling Muslim youth to adhere to religion, because of its great impact on self-discipline, morals and good behavior.
The Secretary-General of Dar Al-Fatwa (the Supreme Islamic Council in Australia) emphasized that Ramadan is time of obedience to Allah, an occasion to supply his approval, as it is the master of all months with full of abundance of pleasure. He said that Ramadan has Qadr Night, and it is an opportunity to cleans the souls from impurities and defects, as it is the month of blessing and satisfaction.
Sheikh Salim Alwan added: "Ramadan is the month of consolation, feeding and spending, and the month of repentance, piety, patience, sympathy and kindness, good behavior and upgrading of morals". He is calling for a move away from backbiting and gossip and relying on good, gentle and beautiful words to advance our society.
It is noteworthy that the World Muslim Communities Council is an international non-governmental organization, headquartered in the UAE capital Abu Dhabi. It is considered a think tank to rationalize organizations and societies working in Muslim societies, renew their thinking and improve their performance in order to achieve one goal; The integration of Muslim societies in their countries, in a way that their members realize the perfection of citizenship and complete affiliation with the Islamic religion. The council seeks, through holding dozens of virtual conferences, seminars and activities, to localize the concepts of religious, ethnic and cultural pluralism, in a manner that preserves human dignity and respect for his beliefs, and establishes the values ​​of moderation, dialogue, tolerance and belonging to the homelands.
Related Topics