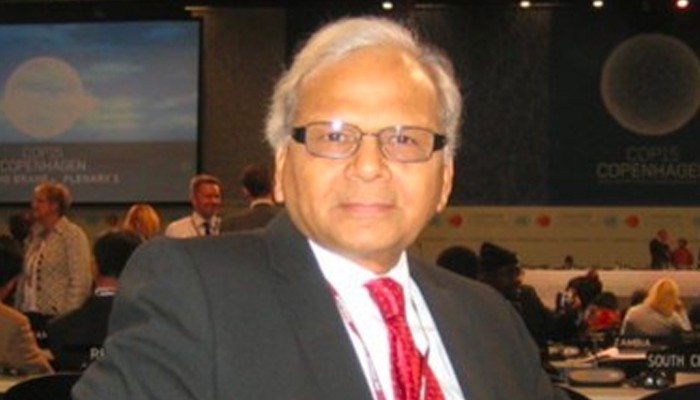 UAE's Upcoming Climate Summit will Discuss Compensation for Developing Countries: Chairman of Glacier & Climate Change Committee
The World Muslim Communities Council (TWMCC), has organised, on Wednesday 17 May 2023, a virtual lecture by HE Dr Syed Iqbal Hasnain, Chairman of Glacier and Climate Change Committee, entitled 'COP 28 - Climate Change at Community Level'.
HE Dr Hasnain said that reports indicated that temperatures had raised increasingly during the previous years.
He added that reducing temperatures during 2030 to less than 1.5 degrees requires that carbon emissions not exceed 500 million tonnes, indicating that the increase in carbon emissions above the internationally recognised number makes it difficult to reduce temperatures.
HE Dr Hasnain stated that the recent climate summit in Egypt has witnessed financial compensations worth billions of dollars for developing countries, and that the upcoming climate summit in UAE will discuss the demands and compensations of developing countries.
He pointed out that 2035 may witness a decrease in temperature by 1.5 degrees, if countries carry out their environmental duties and reduce carbon emissions, stressing that world countries are currently seeking to use clean energy sources, but it is not sufficient yet.
HE Dr Hasnain said that US issues many reports on the possibility of achieving zero emissions by 2060, stressing that nuclear energy is one of the most important sources of safe energy with zero-carbon emissions
TWMCC is an international non-governmental organisation, founded on 8 May 2018 in Abu Dhabi. It includes more than 900 Islamic organisations and institutions from 142 countries. It is a think tank to help organisations and associations operating in Muslim communities, renew their thinking, improve their performance, and coordinate its joint work
Related Topics