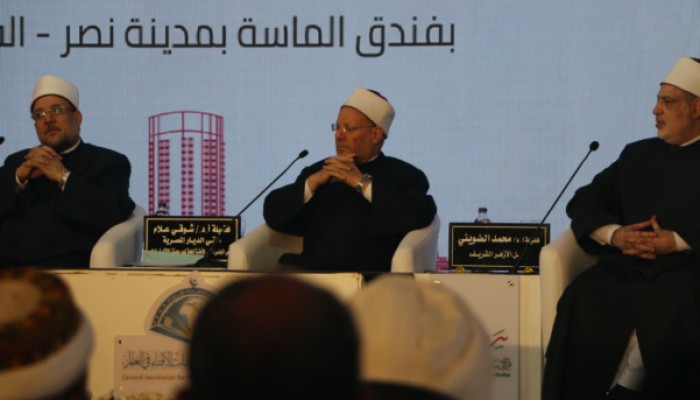 42 Countries Participate in 1st International Fatwa Conference of Salam Center for Extremism Studies
The activities of the first international Dar Al-Ifta conference of Salam Center for Studies of Extremism, "Religious Extremism: Intellectual Premises and Confrontation Strategies" was launched under the umbrella of the General Secretariat of the Fatwa Bodies around the world. The conference held in the Egyptian capital Cairo under the auspices of His Excellency the Prime Minister, Mustafa Madbouly, from 7- 9 June.
A delegation from The World Muslim Communities Council will participate in the conference, along with delegations from more than 42 countries representing senior religious leaders, ministers, public figures and representatives of fatwa houses around the world, in addition to officials, researchers, specialists and academics from different countries of the world, including: the USA, Germany, Italy, India Poland, Singapore, Morocco, Tunisia and Algeria.
The conference aims to discuss the phenomenon of extremism and the joint actions in combating it, and exchanging different visions at the three levels: local, regional and international. .
It discusses the phenomenon of extremism, the common means to confront it, and exchanges visions at the local, regional and international levels. It also aims to enhance international cooperation and exchange experiences in combating extremism and extremism, in addition to research and academic cooperation.
Dr. Shawky Allam, Mufti of Egypt and Head of the General Secretariat of the International Ifta Bodies, said that the conference is the largest gathering of specialists in the field of combating extremism, with the participation of representatives from the Security Council, the United Nations, the European Commission, the League of Arab States, ministers, and executive leaders, muftis, intellectuals and media personalities, in addition to heads of research centers from different countries of the world. His Excellency stressed the importance of the conference at this time, in order to achieve Egyptian leadership in this field.
The Mufti explained that the conference will work to come up with scientific initiatives that support combating extremism, deepen religious and academic discussions on extremism, and enhance cooperation and coordination between research institutions and experts in the field of combating extremism and terrorism.
Related Topics