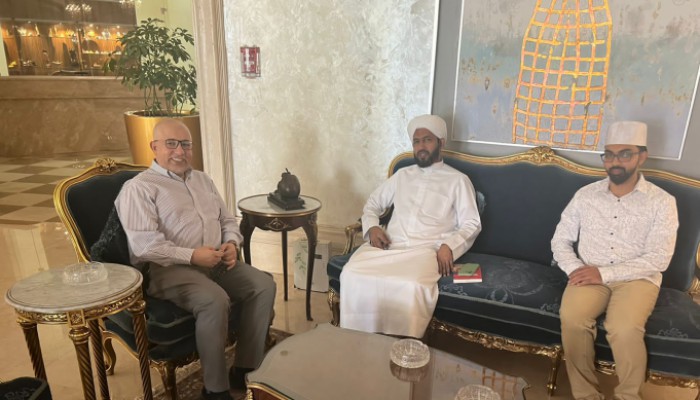 Secretary General of The Council Welcomes Director of Knowledge City of India*
His Excellency Dr. Mohamed Bechari, Secretary-General of The World Muslim Communities Council, welcomed Sheikh Dr. Mohamed Abdel Hakim al-Azhri, Director General of Knowledge City of India, at his office in Cairo, on Sunday June 20th.
At the beginning of the meeting, the two parties discusse how to enhance joint cooperation in serving Muslim communities, issues of coexistence, national state, citizenship and integration, as well as settling the concepts of religious, ethnic and cultural pluralism, for achieving cooperation and to consolidate the values ​​of moderation, dialogue, tolerance and belonging to nations all around the world.
The two sides also discussed unifying efforts in achieving contemporary jurisprudence within the tolerant Islamic Sharia, in line with the conditions of the people of Muslim communities in the countries in which they live, as well as through seeking to enhance the positive role of Muslims in various parts of the world.
They exchanged commemorative shields at the end of the meeting.
Related Topics