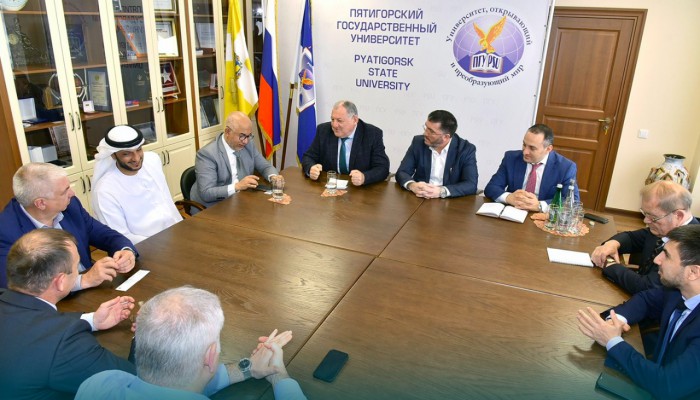 The Council Secretary-General Visits Higher Institute of Humanities of Dagestan and Pyatigorsk University*
His Excellency Dr. Mohamed Bechari, Secretary-General of The World Muslim Communities Council visited the Higher Institute of Humanities in the Republic of Dagestan, where he was welcomed by Dr. Noah Qazi, Director of the Institute. They discussed ways to activate cooperation between the two institutions to improve the academic performance of the Institute.
The delegation of the Council reviewed the achievements of the Higher Institute of Human Sciences in teaching Muslim children in Dagestan the natural, human and Sharia sciences, and the accreditation of its scientific certificates by the Russian Ministry of Higher Education, as more than 1,700 students study at the institute, distributed over five faculties: "Economics, Media, Languages, Business Administration, and Islamic Studies."
The two parties stressed the need for scientific and academic cooperation, especially in teaching Arabic to non-native speakers using modern research methods, in addition to holding specialized seminars in Islamic sciences and languages.
The Secretary General also visited Pyatigorsk University, where he welcomed by Professor Alexander Karpunov, Rector of the University, and members of the academic staff. The two parties discussed the foundations of academic and scientific institutional cooperation, spreading the values ​​of knowledge and taking care of teaching Arabic to non-native speakers using modern research methods as in the global prestigious universities. They also discussed activating cooperation between the university and its counterparts in the Arab and Islamic worlds.
Related Topics