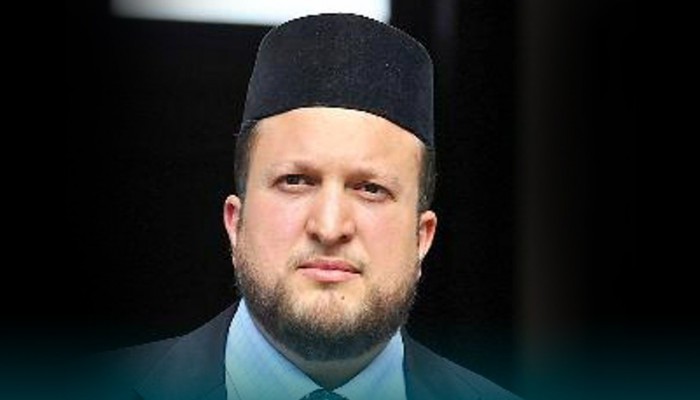 Sheikh Noureddin Tawil: Ramadan is Opportunity to Strengthen Relationship with Allah
Within the framework of the daily Ramadan episodes, the World Muslim Communities Council organized, on Sunday, April 24, 2022, a virtual episode entitled "Ramadan is Opportunity to Strengthen Divine and Human Relations," during which Sheikh Noureddin Tawil, President of the General Assembly of Muslims in Belgium, and Vice President of the Islamic Cultural Center, Brussels, spoke via the Council's social media pages.
Sheikh Noureddin Tawil said that Ramadan is one of the greatest opportunities for change, and to strengthen the relationship with Allah, pointing out that Allah Almighty does not change the condition of a people until they change themselves.
Tawil added that Ramadan is an opportunity for us to be righteous, and to strengthen the relationship with Allah, stressing that we must take advantage of the Ramadan to get closer to Allah.
The Vice President of the Islamic Cultural Center in Brussels explained that Muslims should take advantage of Ramadan in thanking Allah for the many blessings He bestowed upon His servants. He said that the Corona pandemic represents an opportunity to strengthen the relationship with Allah.
Tawil stressed the need for repentance, not to commit sins throughout the year not only Ramadan, especially since the gates of Paradise are opened during Ramadan and the gates of Hell are closed.
The World Muslim Communities Council is an international non-governmental organization, headquartered in the UAE capital Abu Dhabi. It is considered a think tank to rationalize organizations and societies working in Muslim societies, renew their thinking and improve their performance in order to achieve one goal; The integration of Muslim societies in their countries, in a way that their members realize the perfection of citizenship and complete affiliation with the Islamic religion. The council seeks, through holding dozens of virtual conferences, seminars and activities, to localize the concepts of religious, ethnic and cultural pluralism, in a manner that preserves human dignity and respect for his beliefs, and establishes the values ​​of moderation, dialogue, tolerance and belonging to the homelands.
Related Topics