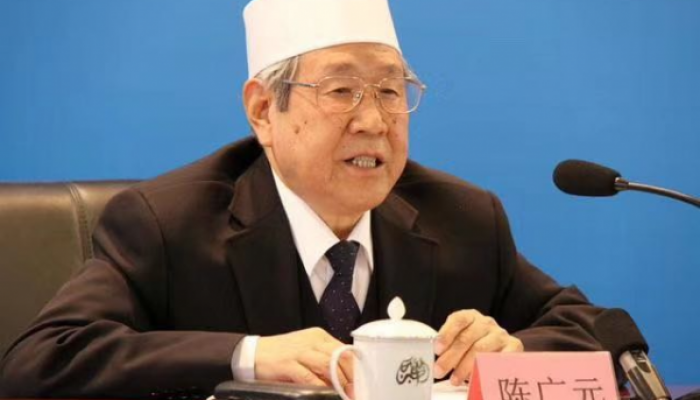 The World Muslim Community Council Mourned former president of Islamic Association of China
The World Muslim Community Council Extends its most sincere condolences with profound grief to Chinese Muslims and Chen Family

For the sad demise of former president of Islamic Association of China, Grand Imam Haj CHEN GUANGYUAN( b.1932), who passed away on May 11th 2020 in Beijing China.
CHEN GUANGYUAN, ethnic Hui, was born in Hebei Province, China in August 1932 and studies Islam when he was at very young age in various mosques across Northern China. From 1958 to until early 2000, Chen had been serving as Imams in different mosques and Muslims communities in China, even during the hardships of religious reforms and Cultural Revolution. From 2001 to 2016, CHEN served three terms as President of Islamic Association of China, President of Chinese Islamic College, and President of Beijing Islamic College. He also served a few terms permanent member of The National Committee of the Chinese People's Political Consultative Conference(CPPCC) and associate director of Committee of Ethnic and Religious Affairs in CPPCC, among other important positions. He was also well-established scholar of Islamic studies and famous Arabic calligrapher in China.
He was well-respected for speaking on behalf of the Chinese Muslims to promote peace, development, tolerance and integration, and served as a good bridge between Chinese Muslims and government to safeguard national, ethnic and religious interests of all.
Related Topics