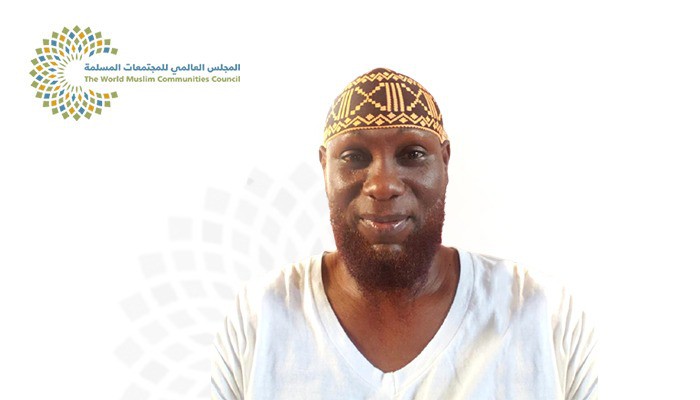 Sheikh Khaleel Abdul Wahab: Prophet Life Gives us Lessons in Ethics and Patience
On Wednesday, November 11, 2020, the World Muslim Communities Council organized a virtual lecture via the council's social media pages entitled "Loyalty", in which Sheikh Khaleel Abdul Wahab, Imam of the New Mosque in the Republic of Guyana, South America, speak.
Sheikh Khaleel Abdul Wahhab pointed out that the blessings of God Almighty upon all mankind are countless and countless, and that the greatest blessings are learning the Noble Qur'an and its teaching to others, stressing the need to seize the blessings in doing good deeds, worship and devotion to God Almighty.
Sheikh Khalil Abd Wahab narrated some of the Prophet livs and his Companions, explaining that this his great life gives us lessons in morals, patience and sincerity, so we must be good goid in faith, true in intentions and work sincerely for the sake of Allah. For this what determine the fate of people on the Day of Resurrection.
He added: "Muslims seek self-satisfaction and do not wait for reward or gratitude, because only good deeds are what Allah reaches," citing the Qur'an: "Whoever expects to meet his Lord, let him work righteousness, and, in the worship of his Lord, admits no one is partner". does not join you, saying that this verse summarizes our goal in life represented by sincerity, honesty and monotheism, asking Allah to accept our deeds that are devoted to our faith, to give us the strength and will to do the righteous deeds.
It is noteworthy that the World Muslim Communities Council is an international non-governmental organization, headquartered in the UAE capital Abu Dhabi. It is considered a think tank to rationalize organizations and societies working in Muslim societies, renew their thinking and improve their performance in order to achieve one goal; The integration of Muslim societies in their countries, in a way that their members realize the perfection of citizenship and complete affiliation with the Islamic religion.
The council seeks, through holding dozens of virtual conferences, seminars and activities, to localize the concepts of religious, ethnic and cultural pluralism, in a manner that preserves human dignity and respect for his beliefs, and establishes the values ​​of moderation, dialogue, tolerance and belonging to the homelands.
Related Topics