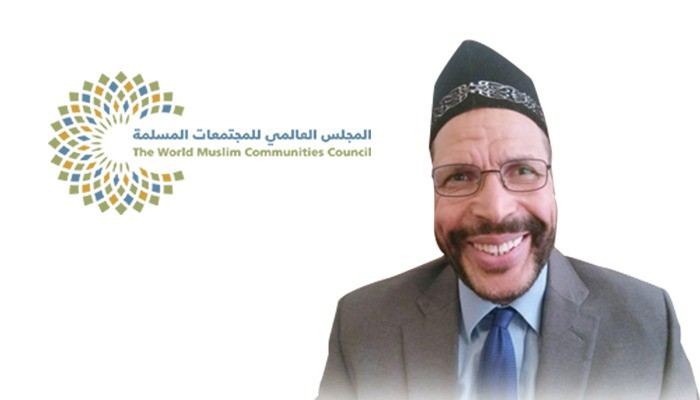 Sheikh Said Louahabi: Muslims of Mexico Contribute in Building their Country
Sheikh Dr. Saidd Louahabi, head of the Educational Center for the Muslim Community in Mexico, nicknamed "the Ambassador of Peace", said that Islam entered Mexico with the message of peace, stressing that Muslims contribute to building their country and cooperate with universities, educational bodies and representatives to convey the true picture of their religion. .
Dr. Louahabi added, during a virtual lecture organized by the World Muslim Communities Council Council entitled "Islam in Mexico", on Tuesday, November 10, 2020, via the council's social media pages: "We aspire not to discriminate between Muslims. Muslims work for good, and our only message is the Qur'an and the Sunnah".
He explained that the Muslim community in Mexico is not part of any political party. Rather, it tries to consolidate relations with the political parties in order to maintain its neutrality and remain faithful to its lofty message, stressing that honorable morals are the message of Islam, and we must demonstrate these in every time and place, calling on Muslims to know the other cultures and abide by their pledges to others.
Sheikh Dr. Said pointed out that there are about 9,500 registered religions in Mexico, saying that Mexico is a peaceful country, which has not witnessed any extremist operation in the name of Islam, ad Muslims enjoy religious coexistence with Christianity with full freedom and friendship, and does not suffer from racial discrimination.
The head of the Educational Center for the Muslim Community in Mexico praised the aids of the Emirati people that arrived in Mexico since the era of the late Sheikh Zayed bin Sultan Al Nahyan, who did good to Mexico and Muslims with his abundant blessings, and so did the Kingdom of Saudi Arabia.
It is noteworthy that the World Muslim Communities Council is an international non-governmental organization, headquartered in the UAE capital Abu Dhabi. It is considered a think tank to rationalize organizations and societies working in Muslim societies, renew their thinking and improve their performance in order to achieve one goal; The integration of Muslim societies in their countries, in a way that their members realize the perfection of citizenship and complete affiliation with the Islamic religion.
The council seeks, through holding dozens of virtual conferences, seminars and activities, to localize the concepts of religious, ethnic and cultural pluralism, in a manner that preserves human dignity and respect for his beliefs, and establishes the values ​​of moderation, dialogue, tolerance and belonging to the homelands.
Related Topics