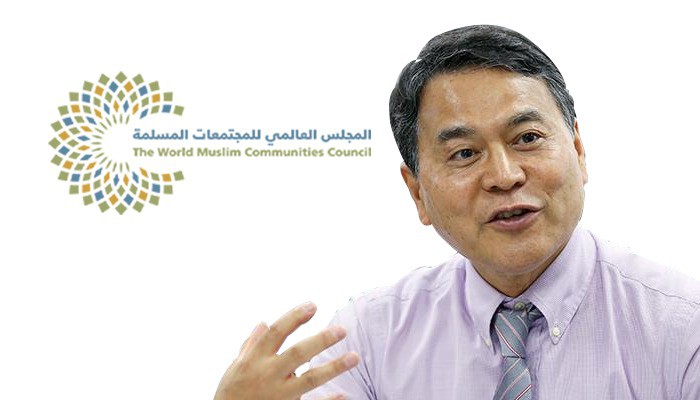 Professor Hee So Lee: Muslim Community in South Korea is Diverse, Coexistent and Moderate
Professor Hee So Lee, of Department of Cultural Anthropology, Hanyang University, Seoul, South Korea, said during a virtual seminar organized by The World Muslim Communities Council, on Saturday, 31 October 2020, entitled "Harmony and Conflict of Islam in Korean Cultural Diversity", via the council's social media pages, that the Muslim community in South Korea is diverse, pluralistic, coexisting, moderate and has a great historical legacy that respects Korean culture.
Hee So Lee affirmed that South Korean Muslims contribute to the development of society and state, in shaping a prosperous future for religion, as they are practicing their religious rituals freely.
Professor Lee reviewed the history of Muslims in his country, since seventh century AD with the beginning of communication with Islam, while trade with the Islamic world flourished in the eleventh century. He said that Islamic sciences such as astronomy, medicine and others contributed to Korean history in the mid-fifteenth century AD, as the Muslim geographer Al-Masoudi is considered the first to mention South Korean Muslims.
Hee So Lee explained that the beginning of the 1950s witnessed the spread of Islam in South Korea, which has a Muslim has more than 216,000 Muslims and sixteen mosques, in addition to eighty prayer halls. He mentioned that South Korea embraces seven universities in which there are Muslim students unions.
Professor Lee concluded his lecture by highlighting the responsibility of Muslim youth in South Korea, who have a great role in explaining the true image and changing negative perceptions of Islam and Muslims.
It is noteworthy that The World Muslim Communities Council is an international non-governmental organization, headquartered in the UAE capital Abu Dhabi. It is considered a think tank to rationalize organizations and societies working in Muslim societies, renew their thinking and improve their performance in order to achieve one goal; The integration of Muslim societies in their countries, in a way that their members realize the perfection of citizenship and complete affiliation with the Islamic religion.
The council seeks, through holding dozens of virtual conferences, seminars and activities, to localize the concepts of religious, ethnic and cultural pluralism, in a manner that preserves human dignity and respect for his beliefs, and establishes the values ​​of moderation, dialogue, tolerance and belonging to the homelands.
Related Topics