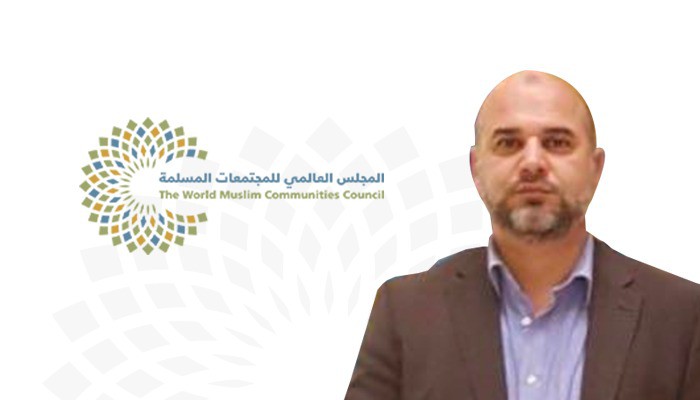 Muhajiri Zian: More Islamic Centers Reformed, Better Muslims Life in The West Will Be
Sheikh Muhajiri Zayan, President of the European Commission for Islamic Centers, referred to the importance of Islamic centers to the Muslim community, European public opinion and the authorities in general, saying, "More Islamic center is reformed, better Muslims life in the West will be."
Muhajiri Zian explained, in a virtual seminar organized by the World Muslim Communities Council, on Wednesday, October 21, 2020, entitled "Islamic Centers in Europe: Pain and Hopes," that Islamic centers are a link between Islam and the European community on the one hand, and the Islamic world and Muslim communities on the other hand. He said that the mission of the centers is to introduce the truth about Islam, strengthen relations and to serve Muslims.
Muhajiri explained the challenges of Islamic centers, such as lack of a plan and objectives, weakness of activities and services they provide, as well as not providing solutions to problems, financial obstacles, poor media performance and do not have a dedicated work team.. etc.
As for the challenges of the Muslim community, Muhajiri speaks about psychological defeat, deficiencies in educational curricula, social isolation, weakness in understanding Islam and the Arabic language, among others.
At the end of the seminar, the President of the European Commission for Islamic Centers reviewed the role of Islamic centers in order to successfully fulfill their societal mission, stressing that they should introduce Islam's moderation and tolerance, immunize youth from extremism, building media capabilities for their employees, as well as enhancing financial sustainability, engaging with society, and to take care for new Muslims and prepare and training imams.
It is noteworthy that the World Muslim Communities Council is an international non-governmental organization, headquartered in the UAE capital Abu Dhabi. It is considered a think tank to rationalize organizations and societies working in Muslim societies, renew their thinking and improve their performance in order to achieve one goal; The integration of Muslim societies in their countries, in a way that their members realize the perfection of citizenship and complete affiliation with the Islamic religion.
The council seeks, through holding dozens of virtual conferences, seminars and activities, to localize the concepts of religious, ethnic and cultural pluralism, in a manner that preserves human dignity and respect for his beliefs, and establishes the values ​​of moderation, dialogue, tolerance and belonging to the homelands.
Related Topics