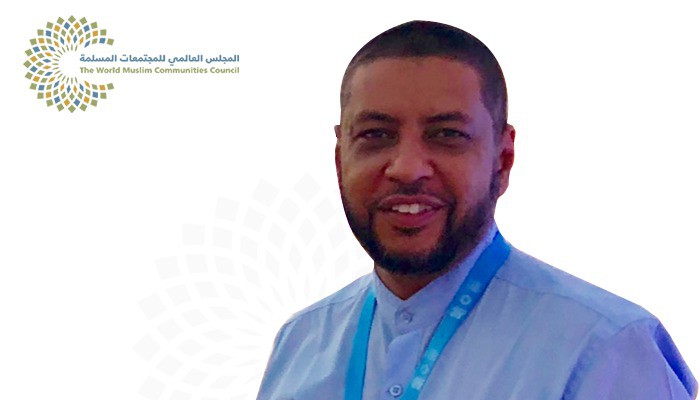 Mr. Suleiman Muhammed Bolbolia: Muslims of Caribbean Build Bridges of Communication with Society
Mr. Suleiman Mohamed Bolbolia, President of the Barbados Muslims Organization in the Caribbean said, during the virtual lecture organized by the World Muslim Communities Council entitled " Caribbean Muslims," on Tuesday, November 17, 2020, via the council's social media pages,

that the Muslim community in this region builds bridges of communication with society and promotes peaceful and effective coexistence between religions. They were contributed to building and developing the country.
Polbolia explained that the Muslim community in the Caribbean is open with everyone, positive and successful, and the government appreciates its efforts. He confirmed that they freely practices their religious rites and has good relations with all religions, with obligations and rights. He is stressing that the Caribbean Muslims always seek constructive dialogue with the local community, and are characterized by solidarity with all parts of society.
The Caribbean region is considered one of the most beautiful regions in the world in terms of weather, beaches and a friendly environment. According to the head of the Barbados Muslims Organization, the number of Muslims is about half a million and 400 mosques. He was explained that the roots of Islam in the Caribbean islands extend to more than a thousand years, before the arrival of Christopher Columbus. The Muslims of the Caribbean countries in Suriname, Guyana, Trinidad and Barbados launched their societies and built mosques since their arrival.
Mr. Suleiman also reviewed the experience of the Muslim community in Barbados, stressing that it includes five mosques, with the first mosque was built in 1951. Barbados also has four chapels and a hundred momorizers (hafiz) of the Holy Quran.
He added, "The government of Barbados recognizes Eid al-Fitr and Eid al-Adha as national holidays in the country. We have successful Muslims in the Caribbean, such as Guyana President Muhammad Irfan Ali, as well as other Muslim ministers".
It is noteworthy that the World Muslim Communities Council is an international non-governmental organization, headquartered in the UAE capital Abu Dhabi. It is considered a think tank to rationalize organizations and societies working in Muslim societies, renew their thinking and improve their performance in order to achieve one goal; The integration of Muslim societies in their countries, in a way that their members realize the perfection of citizenship and complete affiliation with the Islamic religion.
The council seeks, through holding dozens of virtual conferences, seminars and activities, to localize the concepts of religious, ethnic and cultural pluralism, in a manner that preserves human dignity and respect for his beliefs, and establishes the values ​​of moderation, dialogue, tolerance and belonging to the homelands.
Related Topics