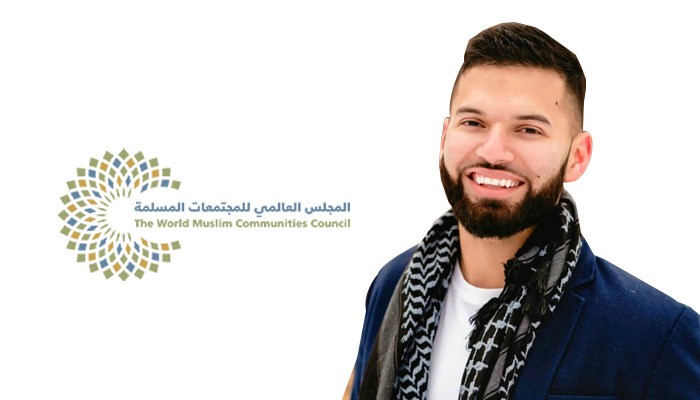 Mr. Hassan Wadi: Muslim Communities Leadership Skills Should be Developed to Serve Whole Society
The World Muslim Communities Council organized, on Saturday 27 March 2021, a virtual lecture entitled "Public Speaking and Leadership Development in Muslim Communities", in which Mr. Hassan Wadi, Award-Winning Speaker, Event Emcee Spokesperson for Human Concern International, Founder of Youth Speaker Academy, Fitness Supervisor for City of Mississauga, Canada, via the Council's social media platforms.

Mr. Hassan Wadi said that public speaking and leadership skills mean influencing, communicating, building relationships and establishing love among members of society, explaining that success as a supervisor and leader requires serious training, self-confidence and confronting the public with professional public speaking skills. He is calling on the children of Muslim communities to develop their leadership skills more to gain important positions in the service of society and the state, thus achieving the benefit and loyalty of the country.
He added, "Improving communication skills helps to assume leadership positions, which represent success in life and work."
Mr. Wadi affirmed that parents should develop the life skills of their children in parallel with educational skills, as well as leadership skills from the early years, explaining that it is necessary to be good listeners, to know ourselves and share our stories with others, and to be different and distinguished from others.
Responding to "How to success as a leader?", Mr. Wadi said that it requires a hard work, acquiring life skills, work and learning from different life experiences, especially difficult ones. He is answering to the question of "How to create a career?", he said, through supporting others, family members and society, to achieve the good of all mankind and to focus on multidisciplinary.
It is noteworthy that the World Muslim Communities Council is an international non-governmental organization, headquartered in the UAE capital Abu Dhabi. It is considered a think tank to rationalize organizations and societies working in Muslim societies, renew their thinking and improve their performance in order to achieve one goal; The integration of Muslim societies in their countries, in a way that their members realize the perfection of citizenship and complete affiliation with the Islamic religion. The council seeks, through holding dozens of virtual conferences, seminars and activities, to localize the concepts of religious, ethnic and cultural pluralism, in a manner that preserves human dignity and respect for his beliefs, and establishes the values ​​of moderation, dialogue, tolerance and belonging to the homelands.
Related Topics