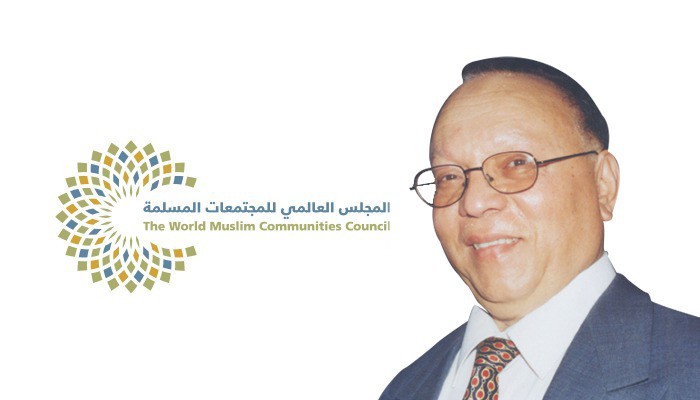 Dr. Nabil Al-Samalouti: National Discourse is Important Characteristics of Religious Discourse
The World Muslim Communities Council organized, on Wednesday, March 31, 2021, a virtual lecture entitled "Social, Cultural and Psychological Aspects of Islamic Discourse", in which Professor Nabil Al-Samalouti, Former Dean of the Faculty of Humanities at Al-Azhar University, Egypt, spoke via the council's social media pages.
Dr. Nabil Al-Samalouti said that the Islamic discourse is a serious and constructive participation in building the human being and the homeland according to the Islamic approach, although it differs according to the nature of each society and its peculiarities and differences, stressing that one of the characteristics of this discourse is that it be a national speech.
Al-Samalouti explained that the preacher of the religious rhetoric (Imam) should enjoy several conditions, including knowing the belief and its foundations for monotheism, achievement of the pillars of Iman and the pillars of Islam, studying Sharia sciences and fiqh of reality in balance, achieving the system of ethics and values ​​and highlighting the role of Islamic civilization in the progress of humanity.
He emphasized that the Imam should strive in his religious discourse to achieve settling of mind, human, land, state and the hereafter, and work to establish a culture of peace, coexistence and pluralism as a divine among all human, and knowing that the fatwa varies according to time, place and circumstances.
Dr. Nabil Al-Samalouti also enumerated the characteristics of a correct religious preaching discourse, which including that it 8s easy not difficult, annd auspices not repulsive; seeking acquaintance, pluralism, civilization, hope, progress, peace and security for all; against atonement; calling for a civil constitutional state, and affirming knowledge and action.
It is noteworthy that the World Muslim Communities Council is an international non-governmental organization, headquartered in the UAE capital Abu Dhabi. It is considered a think tank to rationalize organizations and societies working in Muslim societies, renew their thinking and improve their performance in order to achieve one goal; The integration of Muslim societies in their countries, in a way that their members realize the perfection of citizenship and complete affiliation with the Islamic religion. The council seeks, through holding dozens of virtual conferences, seminars and activities, to localize the concepts of religious, ethnic and cultural pluralism, in a manner that preserves human dignity and respect for his beliefs, and establishes the values ​​of moderation, dialogue, tolerance and belonging to the homelands.
Related Topics