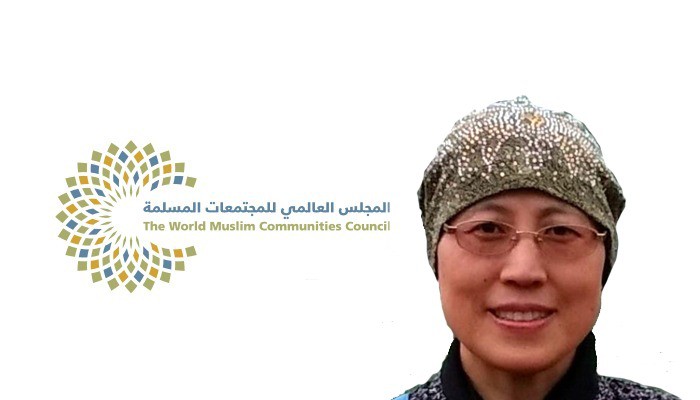 Dr. Chen Zhimong: Muslims have Contributed to Prosperity of China
The World Muslim Communities Council organized, on Saturday, March 20, 2021, a virtual lecture entitled "Chinese Muslims ... History, Indigenization and Challenges", in which Dr. Chen Zhimong, Associate Professor in the Department of History at Guilford College in North Carolina, USA, spoke via the council's social media pages.
Dr. Chen Zhimong said that the Islam respects humanity and does not belittle anyone, but rather enhances the dignity of people, supports the poor and changes their lives for the better. She is stressing that Islam has a long history in China, where it arrived in the seventh century AD through trade and travelers, explaining that the mosques, graves and monuments of Islamic civilization were important evidence of the nobility and activity of the Muslims of China and their role in its renaissance, construction and prosperity.
She said that on the "Hui" and "Uyghur" nationalities are among the largest Muslim communities in China, live in different regions of the country, which have contributed with others to the rise of Chinese society throughout history. "The art of Chinese architecture and the calligraphy are mixed with Islamic arts in design, construction, architecture and Arabic calligraphy", she added.
Dr. Zhimong also referred to the challenges of Muslims in China, explaining that they are represented in identifying the needs of their integration into society and increasing their interaction and participation in civilized dialogues, saying that Muslim religious leaders should bridge the gap and introduce the other to the truth of their religion correctly and clearly.
She referred to the endeavors of Chinese Muslims to translate Islamic texts into the Chinese language, in a way that enhances dialogue and interaction, an issue that needs support. She is calling on Muslims to show their humanity and encourage joint work with others, given the prosperous history of Muslims in China, where our behavior, our morals and respect for others are the basis of promoting positive and voluntary integration of Muslims.
It is noteworthy that the World Muslim Communities Council is an international non-governmental organization, headquartered in the UAE capital Abu Dhabi. It is considered a think tank to rationalize organizations and societies working in Muslim societies, renew their thinking and improve their performance in order to achieve one goal; The integration of Muslim societies in their countries, in a way that their members realize the perfection of citizenship and complete affiliation with the Islamic religion. The council seeks, through holding dozens of virtual conferences, seminars and activities, to localize the concepts of religious, ethnic and cultural pluralism, in a manner that preserves human dignity and respect for his beliefs, and establishes the values ​​of moderation, dialogue, tolerance and belonging to the homelands.
Related Topics