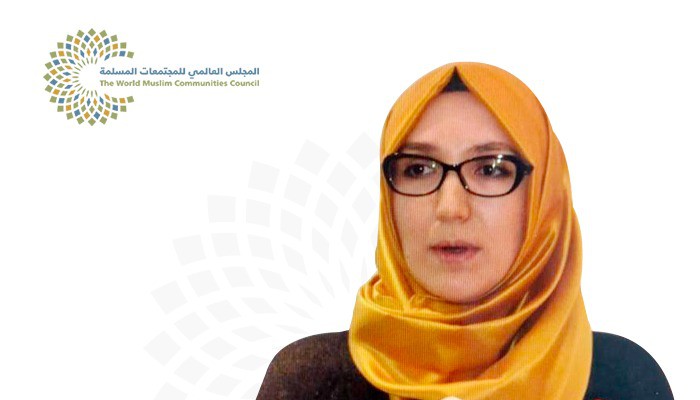 Liya Makhmutova: Baltic Muslims Contribute in Community Development and Nation Building
Lia Mahmutova, President of the Federation of Muslim Women in the Three Baltic Countries (Lithuania, Estonia, and Latvia), which overlooks the Baltic Sea in northern Europe, said that Baltic Muslims enjoy freedom in practicing religion, because laws do not prevent them. They also contribute to the development of society and nation building in a positive spirit.
During a virtual seminar of the World Muslim Communities Council entitled "Reality of Islam in Baltic Countries and Importance of Islamic Centers", Ms. Lia Mahmotova presented on Wednesday, November 4, 2020, lecture about the history of Islam in the Baltic countries. She said that the Islam in Lithuania back to the 14th century AD with the Tatars, while Islam entered Estonia in the 16th century AD, where the Muslim scholar Muhammad Al Idrisi is considered the first to draw the map of Estonia. As for Latvia, in knew Islam in the middle of the 18th century AD.
She indicated that the Muslims of the Baltic countries have joint projects and relations with other religions and communities, which enhance coexistence among all, noting also the challenges of the Muslim community in the Baltic countries, which is lack of Islamic centers, and suffer from racism and absence of a long-term support plan, with other challenges.
Mahmotova called on the new Muslims not to rely on history only, but to consider Islamic civilization and identity, by promoting peaceful coexistence and showing a good image of Islam and Muslims.
The number of Baltic Muslims (30,000), ten thousand each in Estonia, Lithuania, and Latvia, according to Mahmotova.
It is noteworthy that the World Muslim Communities Council is an international non-governmental organization, headquartered in the UAE capital Abu Dhabi. It is considered a think tank to rationalize organizations and societies working in Muslim societies, renew their thinking and improve their performance in order to achieve one goal; The integration of Muslim societies in their countries, in a way that their members realize the perfection of citizenship and complete affiliation with the Islamic religion.
The council seeks, through holding dozens of virtual conferences, seminars and activities, to localize the concepts of religious, ethnic and cultural pluralism, in a manner that preserves human dignity and respect for his beliefs, and establishes the values ​​of moderation, dialogue, tolerance and belonging to the homelands.
Related Topics