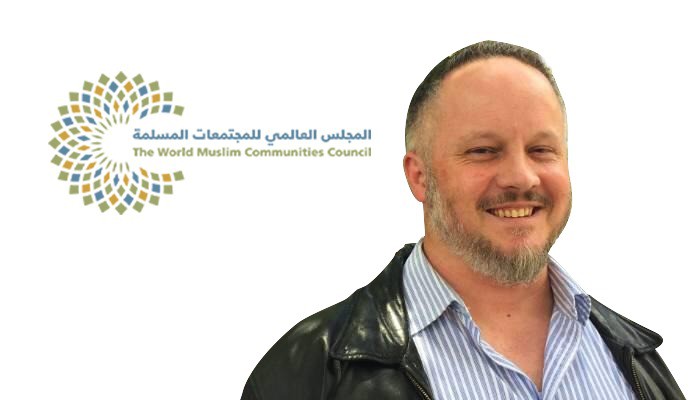 Researcher Abdullah Drury: Muslim Community is Part of New Zealand, Contributes to Nation Building
Researcher Abdullah Drury of the University of Waikato, New Zealand, said that the story of Muslims in New Zealand tells their history, which in turn reflects the rich and complex cultural history of the societal composition, stressing that the Muslim community is part of New Zealand and works diligently and contributes to building a country that enjoys tolerance, calm and cooperation among its citizens under the values ​​of the state.
Drury said, in a virtual seminar, organized by the World Muslim Communities Council entitled "Cultural History of Islam in New Zealand", on Saturday, October 24, 2020, via the council's social media pages, that hatred between different ethnic groups and racial discrimination is a very rare in New Zealand, and that what happened in Christchurch resulted in a review of many matters, as New Zealand Prime Minister Jacinda Ardern promoted harmony in the interfaith community, and she was a role model in her handling of that event.
Researcher Abdullah Drury also reviewed the history of Muslims in his country, stressing that it arrived in New Zealand between 1849-1869, as the beginnings of the establishment of the Muslim Union and the Islamic cemeteries date back to the 1950s, while the first Muslim woman arrived in New Zealand in 1954.
He emphasized that the year 1981 witnessed the construction of the first mosque in New Zealand, while the first contract for halal meat was registered in 1994. He pointed out that the number of New Zealand Muslims is 46,000 according to the 2013 census, as (Mastic Brothers) is considered the first convert to Islam in New Zealand.
It is noteworthy that the World Muslim Communities Council is an international non-governmental organization, headquartered in the UAE capital Abu Dhabi. It is considered a think tank to rationalize organizations and societies working in Muslim societies, renew their thinking and improve their performance in order to achieve one goal; The integration of Muslim societies in their countries, in a way that their members realize the perfection of citizenship and complete affiliation with the Islamic religion.
The council seeks, through holding dozens of virtual conferences, seminars and activities, to localize the concepts of religious, ethnic and cultural pluralism, in a manner that preserves human dignity and respect for his beliefs, and establishes the values ​​of moderation, dialogue, tolerance and belonging to the homelands.
Related Topics