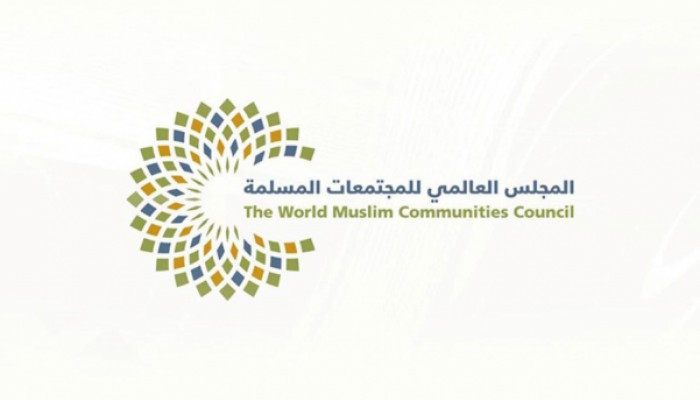 TWMCC Organizes a Virtual Symposium Entitled 'Muslim Immigrants and Citizenship Across the Indian Ocean World'
The World Muslim Communities Council organized a virtual symposium entitled "Muslim Migrants and Citizenship Across the Indian Ocean World," on Wednesday, November 23, 2022.
The symposium witnessed the participation of a number of personalities interested in the file of immigration and citizenship, namely, HE Dr Mohamed Bechari, Secretary-General of The World Muslim Communities Council, on behalf of HE Dr Ali Rashid Al Nuaimi, Chairman of The World Muslim Communities Council; HE Mrs. Halima Alima Daud, Deputy Minister of Local Government in Malawi; Habib Mohamed Jamal, President of the Islamic Council of Queensland, Australia; and Moulana Ebrahim Ismail Bham, Secretary-General of the Council of Muslim Theologians, Johannesburg, South Africa.
.
The symposium also witnessed the participation of Dr Rodziana Mohamed Razali, Senior Lecturer, Faculty of Law and Shariah, Universiti Sains Islam Malaysia, Malaysia, Dr. Abu Fadl Mohsen Ebrahim, scholar of Islamic bioethics and emeritus professor of Islamic studies, Seychelles / South Africa, and Professor Maryam Saeed Al-Burtmany, PhD researcher and recipient of a UNESCO Scholarship and H.E. Dr. K.K.N Kurup Former Vice-Chancellor, University of Calicut Kerala, India.
For his part, HE Dr Mohamed Bechari, said that Muslim immigrants across the Indian Ocean provided a lot of services and passed on many experiences, and that migration is an act of civilization across all ages and places through which various cultural exchanges can be transferred.
Bechari added that immigration can bring about peaceful coexistence between the different religious and cultural components within the same society. He pointed out that Muslims were and still are an essential element in exchange and coexistence between the various religious and ethnic components, and they transferred new mechanisms in legal research, which contributed to the dissemination of Islamic doctrines.
For her part, HE Mrs. Halima Alima Daud, said that immigration has gone through multiple stages, especially in the Arabian Peninsula, which is reflected in the economies of the world, indicating that the world is witnessing the highest levels of immigration during the current period, and we as Muslims must exploit this in spreading Islam.
Alima added that today we find ourselves as an Islamic nation with a great responsibility in preserving the Islamic identity and that we need to set an example in life to have a strong influence in the societies in which we live and prepare our children for the future.
The Deputy Minister of Local Government in Malawi explained that The World Muslim Communities Council plays an important role in helping immigrants and preserving Islamic heritage, noting that many Africans have migrated to other countries and have a major role in the societies to which they migrated.
Habib Mohamed Jamal said that he was born in South Africa and then immigrated to New Zealand in 1989 and then moved to Australia, explaining that Muslims immigrated to Australia in the seventeenth century from Indonesia for the purpose of trade with the indigenous people, and a great interaction took place between them. .
Jamal added that Muslims have contributed to the Australian facilities, especially in the opening of the railways between North and South Australia, stressing that they have a mosque in one of the Australian states that is more than 114 years old, and they have Islamic schools and universities as well, and that the Islamic religion has now become one of the most developed religions. in Australia .
In the same context, Moulana Ebrahim Ismail Bham said that South Africa has many waves of immigration, and that Muslim immigrants came to South Africa in 1994 from Bangladesh and some other African countries.
Bham added that many Islamic mosques, schools and offices have been built in South Africa, which has made South Africa a leader in the file of Islamic education, pointing out that Muslims in South Africa are at the forefront in several fields, including "medicine, sports and economics" and they also have a major role in democracy. South Africa and poverty alleviation.
Dr Rodziana Mohamed Razali said that South Asia and Malaysia are among the regions that received many immigrants, and immigrants in South Asia faced many challenges.
The senior lecturer of the Faculty of Law and Sharia, University of Malaysian Islamic Sciences, Malaysia, added that the stranded immigrants are among the most important challenges that we face and are working to solve.
Dr. Abu Fadl Mohsen Ebrahim said that many merchants came from the Arabian Peninsula to Seychelles across the Indian Ocean, and during the fourteenth century the famous traveler Ibn Battuta passed through the Seychelles.
Ebrahim added that the Seychelles are small islands that were occupied by the French and there was no population in them, and the Muslims arrived there after the British seized them, pointing out that the Islamic religion came to the Seychelles and grew up and many entered Islam after 1977, and we practice our rituals freely. .
Professor Maryam Saeed Al-Burtmany said that a number of Omani merchants arrived in China by sea in order to trade and spread Islam, and Abu Ubaidah was the first Arab traveler to arrive in China in the second century AH.
She added that the trade movement between China and the Arab countries was affected after the "Huang Chao" revolution, which led to a decline in commercial activity, pointing out that the Central Museum of Oman contains Chinese coins dating back to the "Southern Song Dynasty and the Iwan Dynasty".
And at the end Symposium H.E. Dr. K.K.N Kurup said that the Indian Ocean region has benefited greatly from Muslim immigration which has enhanced cultural exchange between different walks of society in South Asia.
Kurup explained that immigration helped create harmony between the different social classes, and Muslims played a major role in the societies to which they migrated, stressing that the cultural and economic indicators of Asian countries were affected by Islamic immigration.
It is noteworthy that The World Muslim Communities Council is an international non-governmental organization that was established on May 8, 2018. It is headquartered in Abu Dhabi and has more than 900 Islamic organizations and institutions from 142 countries under it. It is considered a house of expertise to rationalize organizations and associations operating in Muslim societies, renew their thinking and improve their performance. and coordination among themselves.
Related Topics