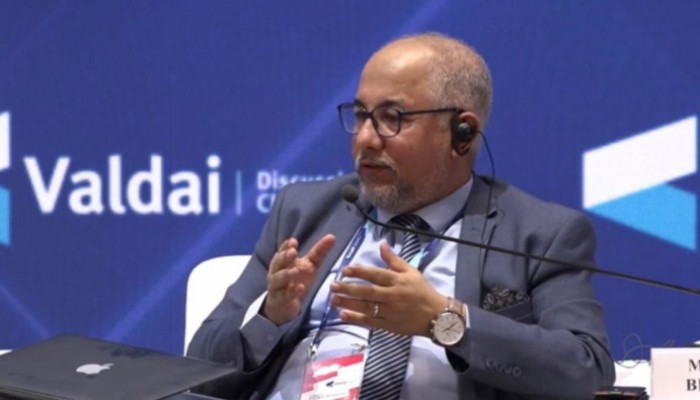 Bishari Stresses 'Religious Pluralism Pillar for Preserving National Harmony' at Valdai Discussion Club Forum in Russia
HE Dr Mohamed Bechari, Secretary-General of The World Muslim Communities Council, said that the issue of dialogue, in our contemporary world, has become an urgent necessity at all levels, as we live in an era in which interests are intertwined and problems are complicated in an unparalleled manner in our contemporary reality, and at all political, economic, social, and religious levels.
During the Valdai Discussion Club Forum in Russia, being held in Kazan, entitled "Pluralism of Religious Voices and National Unity", Bechari added that dialogue has become an imperative and a necessity, not as a solution in itself, but in order to search for solutions to these problems and strifes
Bechari explained that the religious phenomenon and its various uses top this list because of the profound influence that religion has on people's souls and the great prestige that its leaders enjoy among believers, pointing out that most Western thinkers describe their civilization as Christian, just as Muslims who describe their civilization as Islamic, which means that religious dialogue cannot be isolated from any other forms of dialogue
The Valdai Discussion Club is a Moscow-based think tank and discussion forum. It was established in 2004 and is named after Lake Valdai, which is located close to Veliky Novgorod, where the Club's first meeting took place.
In 2014, the management of the Club was transferred to the Valdai Club Foundation, aiming to consolidate the global intellectual elite to develop solutions to overcome the crises of the global system
Related Topics