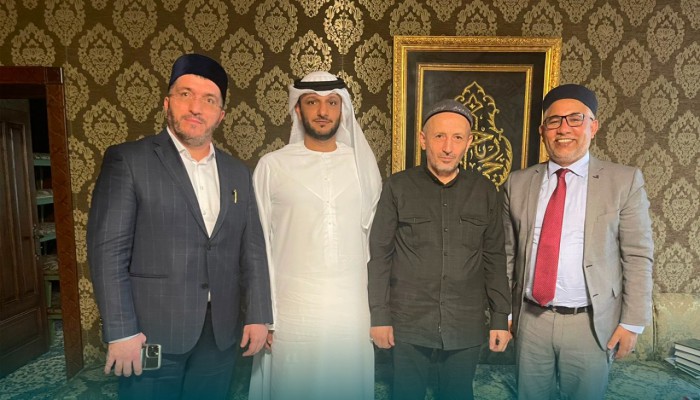 Dagestan Mufti Welcomes Secretary-General of The Council in Makhachkala
The Mufti of Dagestan, Sheikh Ahmed Effendi Abdullah Tov, welcomed, at his residence in the city of Makhachkala, His Excellency Dr. Mohamed Bechari, Secretary-General of The World Muslim Communities Council, today, Monday, May 23.
The two parties discussed the achievements of the Religious Administration of Muslims of Dagestan and its activities in promoting the values ​​of moderation, tolerance and coexistence among Muslims.
Dr. Bechari briefed His Eminence the Mufti on the tasks and objectives of The World Muslim Communities Council, and its role in spreading a culture of peace and tolerance, and to encouraging Muslims to embody the civilized role of Islam in a time of rising extremism and hatred currents.
The two parties agreed to crystallize a moderate Islamic discourse capable of responding to jurisprudential developments, by holding training courses for imams, preachers and muftis, to help them play their role in spreading true Islam.
Related Topics