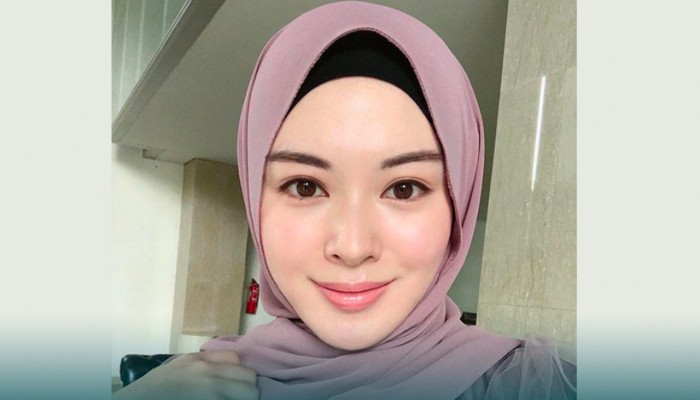 Ayana Jihye Moon: I Converted to Islam in 2012, Gradually Started Fasting
As part of the daily Ramadan episodes, The World Muslim Communities Council organized, on Wednesday, April 27, 2022, a virtual episode in the "Achievers and Contributors" series, during which Ayana Jihye Moon, Korean influencer, spoke via the Council's social media pages.
Ayana Jihye Moon said that she was introduced to Islam when she was 7 years old, when she saw people praying, and women in headscarves, noting that her family did not believe in any religion at that time.
Moon added that she studied Islam for 10 years and then converted to Islam while she was in secondary school, when her friends and family abandoned her, which prompted her to travel to Malaysia, to start relying on herself.
The Korean influencer explained that she faced many challenges, especially saving money, so she left the university, until Allah granted her a scholarship to continue her studies, and after she graduated, she started launching a website to help needy students obtain a scholarship.
Moon said that she converted to Islam on April 29, 2012, ten years ago, and three months before the advent of Ramadan, so she began fasting gradually, for a few hours a day, until Allah enabled her to fast the whole day, noting that her non-Muslim friends offered her food and she refused. Moon said that she did not pray Tarawih during her first Ramadan, but after she went to Malaysia, she found out about Tarawih prayers and prayed it, and cried during the prayer.
The World Muslim Communities Council is an international non-governmental organization, headquartered in the UAE capital Abu Dhabi. It is considered a think tank to rationalize organizations and societies working in Muslim societies, renew their thinking and improve their performance in order to achieve one goal; The integration of Muslim societies in their countries, in a way that their members realize the perfection of citizenship and complete affiliation with the Islamic religion.The council seeks, through holding dozens of virtual conferences, seminars and activities, to localize the concepts of religious, ethnic and cultural pluralism, in a manner that preserves human dignity and respect for his beliefs, and establishes the values ​​of moderation, dialogue, tolerance and belonging to the homelands.
Related Topics