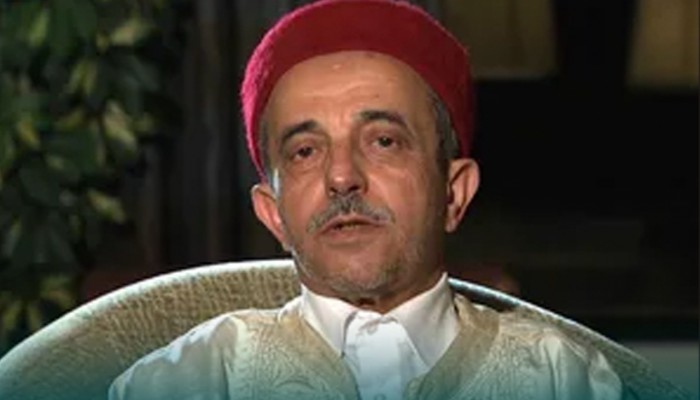 Sheikh Mohamed Salah al-Din al-Masawi: Muslim Behavior must Match Idea of ​​Ramadan
Among the daily Ramadan episodes, The World Muslim Communities Council organized, on Wednesday, April 27, 2022, a virtual episode entitled "Effect of Fasting on Muslim Behavior", during which Sheikh Mohamed Salah El-Din El Mistawy, Secretary-General of the Supreme Islamic Council in Tunisia, spoke via the Council's social media pages.
His Eminence Sheikh Mohamed Salah al-Din al-Mustaawi said that fasting is one of the five pillars of Islam, where Allah says, "Every deed of the son of Adam is for him except fasting, for it is mine and I will reward for it," because it is the only worship that is not seen by others, and it is a secret between the servant and his Lord, unlike the rest of the worship that everyone sees.
Al-Mistawi added that the pillars of Islam have conditions, one of which is that they be purely for Allah Almighty, stressing the need to adhere to acts of worship and preserve the tongue with the remembrance of Allah, or to remain silent until those acts of worship are accepted, as the Messenger, may Allah's prayers and peace be upon him, says, "There are people who fast and get nothing from their fast except hunger and thirst." Therefore, we have to maintain our fasting and not do evil, so that Allah accepts our fasting, repents for us, forgives our sins.
The Secretary-General of the Supreme Islamic Council of Tunisia clarified that the behavior of a Muslim must conform to the idea of ​​fasting, especially that the gates of Hell are closed and the gates of Paradise are opened to receive those who fast, so we must strive as much as possible during the month of Ramadan, as long as Allah extends our age to reach it, in order to win Paradise, and reach Laylat al-Qadr, which Allah Almighty said is better than a thousand months, stressing the need for us not to be content with eating food in Ramadan, rather it should be a month of self-discipline and Self-righteousness.
The World Muslim Communities Council is an international non-governmental organization, headquartered in the UAE capital Abu Dhabi. It is considered a think tank to rationalize organizations and societies working in Muslim societies, renew their thinking and improve their performance in order to achieve one goal; The integration of Muslim societies in their countries, in a way that their members realize the perfection of citizenship and complete affiliation with the Islamic religion.The council seeks, through holding dozens of virtual conferences, seminars and activities, to localize the concepts of religious, ethnic and cultural pluralism, in a manner that preserves human dignity and respect for his beliefs, and establishes the values ​​of moderation, dialogue, tolerance and belonging to the homelands.
Related Topics