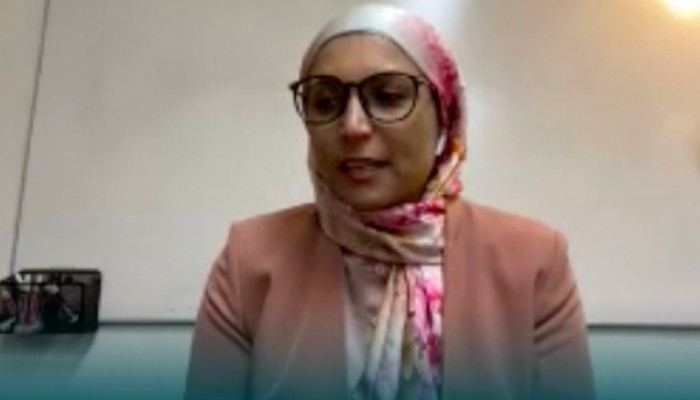 Seema Duhan: I Read Biography of the Prophet in 2015, it Prompted me to Learn more about Islam
As part of the daily Ramadan episodes, The World Muslim Communities Council organized, on Monday, April 25, 2022, a virtual episode in the series "Achievers and Contributors", during which Seema Duhan, public programs manager at Zaytuna College, Berkeley, USA, spoke via the Council's social media pages.
Seema Duhan said that one day she came home from school and told her parents that she did not believe in their Hindu religion, and this continued for a period of time until she entered university.
Duhan added that during the university period, she was very interested in religion, read many books, and began to learn about the Islam. And when she was hearing Sufi songs, she was thinking about it's words, and attracted to the Islam, stressing that she had never met any Muslim throughout her life before university, and the first Muslim she met was during the university stage.
The public programs manager at Zaytuna College in Berkeley, indicated that after the university stage, she began studying philosophy because it helps to understand religion. The first lectures were on Islamic philosophy, and it was her first meeting with Islam and Muslim philosophers, where she noticed that they were scholars with abundant knowledge.
Duhan explained that she read a book on the biography of the Prophet, may God bless him and grant him peace, in 2015, which prompted her to learn more about Islam, so she went to the mosque and asked the imam how to pray, and he gave her a pamphlet. She added that her heart beat strongly when she read Surat Al-Fatihah and began to pray, then she fasted the whole month of Ramadan without breaking the fast for a single day, even though she was working in a restaurant, and she had not yet converted to Islam, then she realized that she was in front of a great divine power that exceeds the ability of humans, so she went to a mosque and pronounced the two testimonies, and she was very happy.
The World Muslim Communities Council is an international non-governmental organization, headquartered in the UAE capital Abu Dhabi. It is considered a think tank to rationalize organizations and societies working in Muslim societies, renew their thinking and improve their performance in order to achieve one goal; The integration of Muslim societies in their countries, in a way that their members realize the perfection of citizenship and complete affiliation with the Islamic religion.The council seeks, through holding dozens of virtual conferences, seminars and activities, to localize the concepts of religious, ethnic and cultural pluralism, in a manner that preserves human dignity and respect for his beliefs, and establishes the values ​​of moderation, dialogue, tolerance and belonging to the homelands.
Related Topics