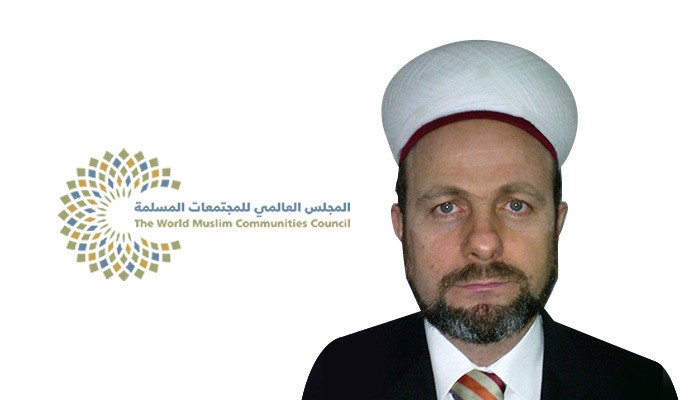 Virtual lecture "Muslims in Greece"
The World Muslim Communities Council organized, on Wednesday February 17 2021, a virtual lecture entitled (Muslims in Greece), in which Dr. Giasiar Damadoglou, former Deputy Mufti and Professor of Islamic Sciences at the Faculty of Theology of Aristotelian State University in the Greek city of Thessaloniki, spoke via the Council's social media pages.

Damadoglou said that Islam established the principles of equality and mercy among human beings, calling on Muslims to be a model in the service of humanity, stressing that his country, Greece, with its ancient civilization, is a model for coexistence between Muslims and non-Muslims.

He pointed out that the "Human Fraternity Document" that was signed in the UAE capital Abu Dhabi is a renewal and a reminder of the origin of the Medina document that was drawn up by the Holy Prophet Mohamed (PBUH).
Dr. Damadoglou explained the conditions of the Greek Muslims from the legal point, as there is no racial discrimination or discrimination in Greece, stressing that the Muslims of Greece live in three regions: in the islands of Rhodes and Kos, outside the islands of Rhodes and Kos and Thrace, and in the Thrace region, northern Greece.
He added, "The Muslims of Greece have fatwa houses, mosques, imams, endowments, private cemeteries, and a corpr washers," and that the Greek government recently built the first mosque in the capital Athens, not to mention more than 100 Islamic primary schools.
Damadaoglou noted the generosity of Muslims and their great efforts in facing the pandemic, along with others.
It is noteworthy that the World Muslim Communities Council is an international non-governmental organization, headquartered in the UAE capital Abu Dhabi. It is considered a think tank to rationalize organizations and societies working in Muslim societies, renew their thinking and improve their performance in order to achieve one goal; The integration of Muslim societies in their countries, in a way that their members realize the perfection of citizenship and complete affiliation with the Islamic religion.
The council seeks, through holding dozens of virtual conferences, seminars and activities, to localize the concepts of religious, ethnic and cultural pluralism, in a manner that preserves human dignity and respect for his beliefs, and establishes the values ​​of moderation, dialogue, tolerance and belonging to the homelands.