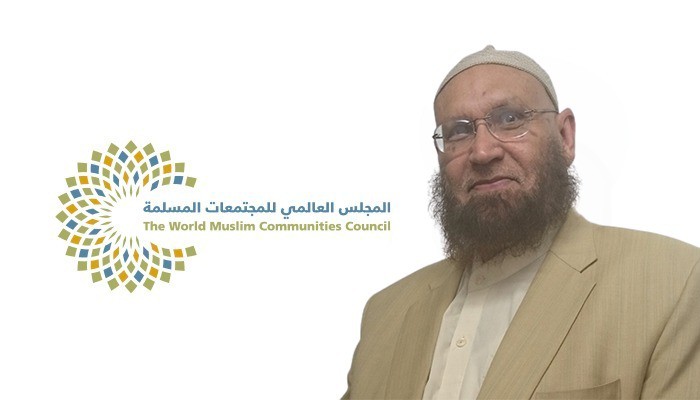 Virtual lecture "Muslim Community in United Kingdom"
The World Muslim Communities Council organized, on Thursday February 18 2021, a virtual lecture entitled (Muslim Community in United Kingdom), in which Imam Sheikh Mohamed Ismail, a Muslim researcher, educational inspector, and the Secretary General of the Association of British Scholars, spoke via the Council's social media pages.

Sheikh Ismail said that the Muslim community in Britain has a long history aa an integral part of society, and it contributes effectively to the properity of its country and the service of community, as they live in a society that enjoys rights and has responsibilities, in addition to being fully integrated into society, enjoying freedom of belief and worship. He said that Muslims of the UK sets a good example to others with their good relations in society, and they are united and participates in leadership roles and entrepreneurship.

He added, "The United Kingdom enjoys the freedom of life and the democracy which is the beautiful face of this country, and Muslims of the UK occupy high and advanced positions in all sectors, especially in the armed forces." He is explaining that there are 3 million Muslims in Britain distributed in more than 2000 mosques and 200 Islamic schools supported partly or entirely from the government, while the number of Sharia institutes that provide training to imams is about 20.

The Secretary-General of the Association of British Scholars in the United Kingdom said that the duties of imams are to raise awareness in societies; work together, especially during crises; educate about the vaccination program; in addition to enhancing unity and understanding in society.

Imam Sheikh MOhamed Ismail also thanked the United Arab Emirates and its wise leadership, praising the good relations, and appreciating the blessed Human Fraternity Document that was signed in the UAE capital Abu Dhabi, as it will be a beacon of truth, peace, coexistence, tolerance and love among all humanity.

Imam Mohamed Ismail also extended his thanks and gratitude to The World Muslim Communities Council for this initiative, and the virtual lecture that encourages the achievement of religious harmony and the consolidation of friendship between different communities .