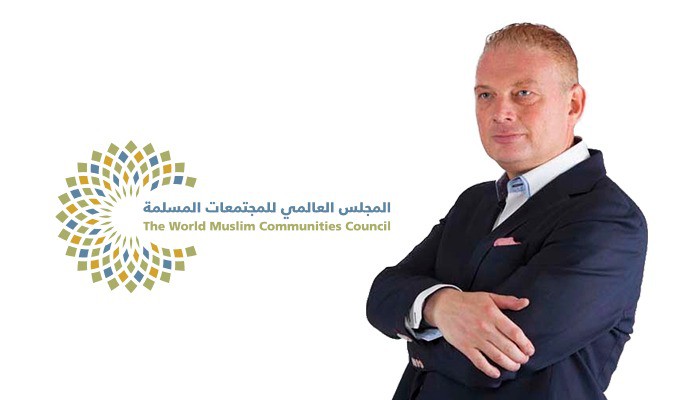 Virtual lecture "Andalusian Model of Tolerance and Coexistence: How History Can Shape Future?"
The World Muslim Communities Council organized, on Saturday, February 6, 2021, a virtual lecture entitled "Andalusian Model of Tolerance and Coexistence: How History Can Shape Future?", In which Dr. Alfred Gutierrez Kavanagh, Professor of Globalization Trends in the Middle Eastat Comillas University in Madrid, Spain, spoke via the Council's social media pages.
Dr. Kavanagh said that the Andalusian nation is unique in its components, identities and religions, as the Spanish history is distinguished by its richness and geographical, ethnic, religious and societal diversity, stressing that Islam has embraced Judaism and Christianity in Andalusia, where "in Andalusia, the East met the West."
He emphasized that the civilization of Andalusia is a model and an Islamic beacon for science, learning and scholars, as Andalusia was full of coexistence, tolerance, dynamism, and the openness of its Muslim communities. He said that the followers of the three Abrahamic religions lived in coexistence, tolerance and interaction.
Dr. Alfred Kavanagh explained that the success of the Spanish model, and before it Andalusia, is due to cooperation between followers of religions, while the arrival of Islam in Andalusia greatly affected the history of the Spain. He said that the history of Spain is rich by Islamic heritage and arts that contributed to shaping the country's identity, highlighting the role of contemporary studies and their focus on the impact of Islamic culture on the society and culture of Spain. He is noting that there are more than two million Muslims in Spain who live peacefully with the followers of other religions.
Dr. Kavanagh also referred to the "Human Fraternity Document", saying that it promotes peace and justice, and it is like Andalusia works as model for coexistence and human fraternity, saying that the declaration of "Human Fraternity" came from the UAE capital Abu Dhabi to encourage coexistence, acceptance of others, dialogue and positivity in the world, stressing that Spain and the UAE are two examples in tolerance and coexistence, with their embrace of various nationalities and ethnicities.
It is noteworthy that the World Muslim Communities Council is an international non-governmental organization, headquartered in the UAE capital Abu Dhabi. It is considered a think tank to rationalize organizations and societies working in Muslim societies, renew their thinking and improve their performance in order to achieve one goal; The integration of Muslim societies in their countries, in a way that their members realize the perfection of citizenship and complete affiliation with the Islamic religion.
The council seeks, through holding dozens of virtual conferences, seminars and activities, to localize the concepts of religious, ethnic and cultural pluralism, in a manner that preserves human dignity and respect for his beliefs, and establishes the values ​​of moderation, dialogue, tolerance and belonging to the homelands.